Welcome To Family Fit
The Principal of Family Fit is Robyn Suttor
Robyn brings to the task of enhancing the health, fitness and lifestyle of all her clients, a special blend of expertise in Personal Training and Pilates, a lifelong passion for athletics, nutrition and healthy living.
"A Passion to Run" Summarising Robyn's recently published autobiography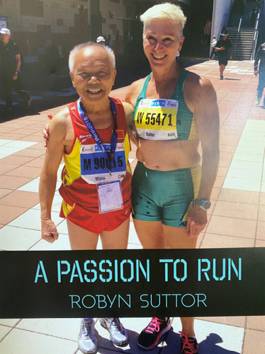 Craving a new hobby, the love to run was unearthed after years of abandonment, and with it a childhood dream to run at a high standard. The dream opened up the doors to Masters Athletics and to compete on the international stage becoming a reality at age 50. After ten years of six-days-a-week training, she has gained three bronze medals in individual events and three relay medals at World Masters level, yet the competitive fire still burns brightly. She continues to train and now, as a sprint coach, she shares her passion for running to enable others to improve technically and live out their dreams. Speed is always the focus, whether her athletes are training for rugby, football, basketball, netball, hockey, track, tennis or mogul skiing. The passion to run has led to the making of new friends, travel, competition and self discovery.
Partnering with ASSA
Robyn is an accredited ASSA (Academy of Sport Speed and Agility) Coach where the emphasis is on speed and agility that is applied to any sport such as soccer, netball, etc. Check out our SPRINT TAB and please reference to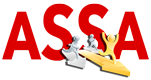 www.academyofsportspeed.com
Key Qualifications-Insurance/Business Aspects
Athletics Australia- Level 3 Performance Development Coach Click Here to View the Athletics Australia Level 3 Coaching Certificate
Level 3 Exercise Professional - Fitness Australia - Registration Number-Rego No- 006052-FN 2006 / 19339
Click Here to View Fitness Australia Certificate
Industry Fitness Insurance - Marsh
Senior First Aid – St Johns Ambulance Australia
Certificate of Registration of Business Name – Family Fit –Registration NO – BN98297275 – Since 19th June 2007 ABN 63 362 250 899

Professional Development Summary- from Current to Earlier Days
Level 3 Athletics Coach IAAF
AIIF Kids Athletics Coach (Sporting Schools)
Level 2 Recreational Running Coach
Level 1 Community Athletics Coach
Tai Chi for Energy – Instructor / Leader's Course -Dr Paul Lam
ACSA Updating Workshop- Topic Sports Rehabilitation
Sport Speed for Coaches Course – Academy of Sport Speed and Agility
Athletics Australia C Grade Accreditation – NSWMA & ANSW
Boot Camp & Outdoor Group Fitness – Boot Camp Alliance
Redefining Core Strength – Liz Koch Workshop – Pilates Institute of Australasia
Crankit Straps Advanced CEC Course – 991217FA1013- Crankit Fitness –
Crankit Straps Essentials CEC Course – 02434FA0113 – Crankit Fitness
Tai Chi for Arthritis Instructor / Leader's Course - Certificate No- 08436A
Certificates in The Practical Workshop Series Conducted by - Active Anatomy
Click here to see a PDF with full details of Robyn's career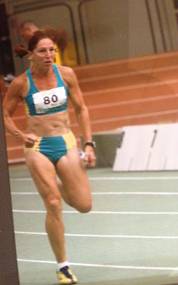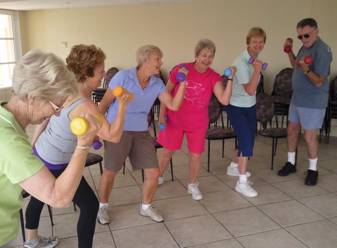 KEY POLICIES AND DOCUMENTS
The Following Documents are available in PDF format on this web site. Click on the relevant dot point link to open the document. Then Click 'save as' in the Acrobat window to download a copy onto your own computer for personal use or reference.
• Family Fit Policies: (re. payment, appointments, risk management, communication etc.)
• Family Fit Fitness Test Results: (an indication of what you will learn about your physiology when commencing one of our programs)
• Family Fit Pre-Screening Questions: (information about you that we need to know when you commence a program at Family Fit)
• Medical Clearance Request: (an indication of what we need to hear from your doctor when a medical condition is identified)
• Family Fit Waiver and Release from Liability: (This documents clarifies the risks you take on when embarking on a new fitness regime)